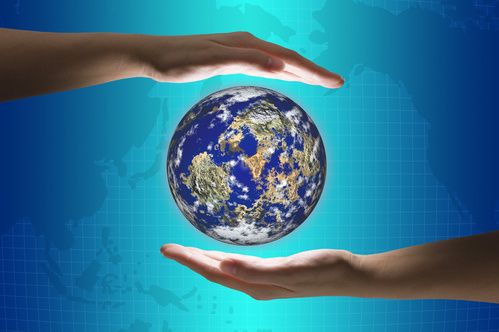 GOD LOVES YOU. God's love, also known as "agape", is selfless and perfect. God's love was demonstrated to humanity when He offered His Son, Jesus Christ, as the payment for the sins of mankind. Sin is any act or thought that is contrary to the Nature, Will, and Word of God. God made it possible for sinful humans to be "reconciled" (reconnected in relationship) back to God. The disconnection occured with the original sin of Adam. God so desires to be connected with us that He allowed a guiltLESS Jesus to pay for our sins. Jesus displayed this agape love when he went to the cross and died for you and me. Before any us chose to have a relationship with God, He loved us FIRST. Each of us has the opportunity to choose Jesus Christ as Savior and Lord, receiving salvation in Him.
Salvation is the "saving" of individuals by God from the power and penalty of sin.

LIFE WITHOUT SALVATION results in a continuous cycle of spiritual breakdown, including the INABILITY to be sin-free. That's the power of sin. Those who choose to live a life devoid of God's love (which is found in a "right" relationship with Jesus Christ) by refusing to accept Jesus Christ as Savior and Lord choose to live a life and an eternity separated from God. Because of the perfection and holiness of God, the sin nature of humanity spiritually separates mankind from God. Separation from God results in what the Bible calls eternal damnation (Matthew 23). That's the penalty of sin. God lovingly provides everyone with The Way to salvation. It is found in none other than the Lord Jesus Christ (Acts 4:12).

The Road to Salvation

1. God has a plan for your life. Your life is to have purpose, be meaningful and fulfilling and end in eternal life with God.

2. Sin separates man from God, and he cannot experience God's love and his plan for his life.

"For all have sinned and fall short of the glory of God," (Romans 3:23)
"For the wages of sin is death…" (Romans 6:23)

3. Jesus Christ is God's payment for our sin and the way for man to know God's love and his plan for our lives.

"For God so loved the world that He gave His only begotten Son, that whosoever believes in Him should not perish, but have eternal life." (John 3:16)

" I came that they might have life, and might have it abundantly" (full and meaningful)
(John 10:10)

4. We must receive Jesus Christ as Savior and Lord to know God's love and experience God's plan for our lives.

"But as many as received Him, to them He gave the right to become the children of God, even those who believe in His name" (John 1:12)

We experience the new birth (become "born-again" – spiritually) and obtain life when we receive Christ. John 3:1-8, 1 John 5:11-13
Prayer of Salvation
If you believe that the Bible offers truth about the way to salvation, but you have not made the decision yet to become a Christian, it's as simple as praying this prayer. You can pray by yourself, using your own words. There is no special formula. Just pray from your heart to God, and He will save you. If you feel lost and just don't know what to pray, here's a prayer of salvation that you can pray: Dear Lord, I admit that I am a sinner. I have done many things that don't please you. I have lived my life for myself. I am sorry and I repent. I ask you to forgive me. I believe that you died on the cross for me, to save me. You did what I could not do for myself. I come to you now and ask you to take control of my life, I give it to you. Help me to live every day in a way that pleases you. I love you, Lord, and I thank you that I will spend all eternity with you.
Amen

If you have prayed the prayer of salvation, receiving Jesus Christ by faith as Lord and Savior, we welcome you to the family of believers in Christ!
Tell us about your decision to receive Christ
Your New Life in Christ is an exciting journey in which you spend the rest of your life in pursuit of a holy lifestyle.

Your new life in Him is not meant to be experienced alone.

God supports us in this pursuit by giving us His Spirit upon salvation to live in our hearts to help guide us into holiness. He also gives us a "roadmap" containing His principles for daily living, THE BIBLE. His Spirit helps us to read the "roadmap" with understanding and wisely apply it. Additionally, He also gives us the fellowship and guidance of mature Christians who are able to help us develop into mature disciples of Jesus Christ.

Although the fleshly nature of our selves wants to continue the lifestyle we enjoyed prior to salvation, "born-again" believers CHOOSE to seek to live in a manner which pleases God. Pleasing God includes living by faith in Him and governing our lives according to the Scriptures. The Scriptures state in Romans 12:2, "And do not be conformed to this world, but be transformed by the renewing of your mind, that you may prove (know) what is that good, and acceptable, and perfect, will of God." The renewal of our minds includes learning what God says in His Word (The Bible) about how to live and embarking upon a daily journey to exercise His Word in our lives. When we still find ourselves loving the things of this world (excessive pleasure; pluralism; making things, people, and/or self our "god") and investing in them, it is quite possible that we have not had a true "born again" experience. After we repent (change our minds about our lifestyle; come into agreement with God and His Word about our public and private life), truly repent, the things that we would find pleasure in before will satisfy us less and less.
It is God's desire for us to establish a legacy of love through the lives we live today. Our decision to live for Christ and a lifelong pursuit of holiness will result in a spiritual heritage that will bless generations to come. We are important to God and to others whose lives we affect knowingly and anonymously. Jesus said in His Word, " I have loved you even as the Father has loved me. Remain in my love. When you obey me, you remain in my love, just as I obey my Father and remain in his love. I have told you this so that you will be filled with my joy. Yes, your joy will overflow! I command you to love each other in the same way that I love you." (Matthew 15 : 9 - 12)
John 1 : 1 - 18 NKJV

​The Eternal Word
1 In the beginning was the Word, and the Word was with God, and the Word was God. 2 He was in the beginning with God. 3 All things were made through Him, and without Him nothing was made that was made. 4 In Him was life, and the life was the light of men. 5 And the light shines in the darkness, and the darkness did not comprehend it.

John's Witness: The True Light
6 There was a man sent from God, whose name was John. 7 This man came for a witness, to bear witness of the Light, that all through him might believe. 8 He was not that Light, but was sent to bear witness of that Light. 9 That was the true Light which gives light to every man coming into the world.
10 He was in the world, and the world was made through Him, and the world did not know Him. 11 He came to His own, and His own did not receive Him. 12 But as many as received Him, to them He gave the right to become children of God, to those who believe in His name: 13 who were born, not of blood, nor of the will of the flesh, nor of the will of man, but of God.

The Word Becomes Flesh
14 And the Word became flesh and dwelt among us, and we beheld His glory, the glory as of the only begotten of the Father, full of grace and truth.
15 John bore witness of Him and cried out, saying, "This was He of whom I said, 'He who comes after me is preferred before me, for He was before me.'"
16 And of His fullness we have all received, and grace for grace. 17 For the law was given through Moses, but grace and truth came through Jesus Christ. 18 No one has seen God at any time. The only begotten Son, who is in the bosom of the Father, He has declared Him.